Dummy Ammunition, firearm instructor supplies, and cartridge display bullets made from real cartridge components.
Cartridge Assortments
$3.95 Flat Rate Shipping!!


Bruce has been running several Internet based businesses since 2001. He served in a Military reserve unit in Ohio and also with an Emergency response team and has had training in many FEMA, CERT, and First Aid disciplines. Bruce is an NRA certified instructor in rifle, shotgun and pistol, a certified range safety officer, and is an active firearm instructor and competitive shooting coach. He also holds certification as a Master Instructor by the Civilian Marksmanship program. Bruce builds and competes with U.S. Service rifles at the National Matches held each year at Camp Perry in Port Clinton, Ohio and has earned a medal in the John C. Garand service rifle match in each of the 5 times he has competed. An NRA Benefactor level member, and history buff with a focus on WW2 arms and equipment. He lives in the beautiful Great Smoky Mountains of western North Carolina with his beautiful wife of 30 years, Tracy, and their best friend cat Scooter!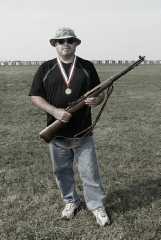 You can call or text me at:
216-544-9601
PLEASE LEAVE ME A MESSAGE IF I DO NOT ANSWER - I WILL CALL YOU BACK!
Texting me is usually the BEST way to reach me quickly though.
I have been a member of the NRA for about half of my life and am now a Benefactor level member. Dummy Bullet belongs to the NRA as well! It's always funny to get mail from the NRA that starts off with "Dear Dummy"!!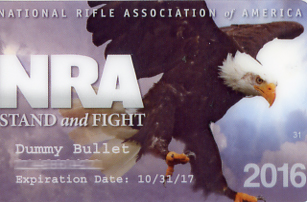 Email me at:
sales@dummybullet.com
DB Sales
PO Box 2413
Bryson City, NC 28713



All items made by hand, one at a time, in the mountains of Western North Carolina!